Casino games, rules and strategies
Here you can find the rules to the most popular casino games. It's a good idea to have a basic strategy before you start gambling with real money.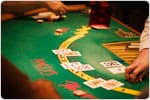 What is the history of blackjack? It is generally accepted that Blackjack originated in France – it grew out of games like "Chemin de Fer" and became popular in casinos in the 1700s. In French, it is called "Vingt-et-Un" which means "Twenty-and-one".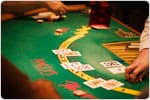 In blackjack it's about getting as close to 21 as possible. The one closest to 21 wins the hand. If dealer or player hits over 21 the opposite wins. Cards from 2-9 counts as their nominal value, 10 and face cards as 10 and the ace as 1 or 11.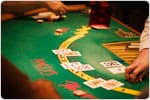 Blackjack is an ancient game which has become popular by the advent of the era of online games. Blackjack has always been a favorite game but the only hindrance was finding a partner to play the game with. Online gaming sites have helped us overcome this problem too.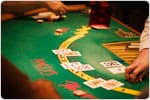 Card counting is a strategy used in card games – used to determine whether a player has a probability advantage or not. Although the term card counting is usually used to refer to tracking of the ratio of the high cards to the low cards in blackjack, it is also used to refer to getting a count of the distribution of high cards,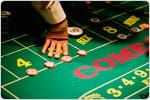 If there's one area in a casino where you'll find many whooping and hollering players, it's around the craps table! The game of craps has a long history and is still going strong. Some believe that craps is very difficult to learn, but the only truly complicated aspect of craps is the variety of different bets.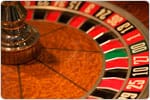 Roulette can be a quite fun to play. There are two versions of the game. "American roulette" and "European roulette". We recommend that you play European roulette, also called single zero roulette. This roulette only has one green stop witch increases the player's chances of winning.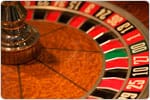 To begin with, the term Martingale was used to refer to a group of betting strategies. It was very popular in France in the 18th century. After each loss the bet would be doubled. So if there was a single win also, all the previous losses would be wiped out and there would be a gain too.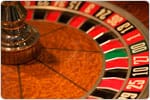 Of all the casino games, the roulette game is one of the easiest to understand and play. Roulette is an excellent game for beginners and if you have just begun playing at the casinos, roulette is the game to start with. It's simplicity to understand and play makes it the best game for newcomers.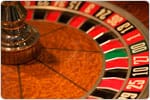 Roulette is the easiest of all the casino games and now you can play it online too. Simply put, all that you have to do is select a number and spin the wheel. The ball in the wheel lands at a particular number and if that is the number you had bet upon you win the bet. When you play roulette online, it is as simple as that.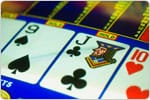 Video poker is one of the games with the best payout ratio. At the same time it's possible to win really big money at a low risk. There are various versions of video poker and we won't comment all of them here. In general the rules are very simple. You put money in the machine and you receive 5 cards.
Pai Gow is a game that has been invented by the ancient Chinese and, when translated into English it means "make nine" or "card nine" (this may reflect the idea that in most cases the best score a hand can have is nine). Originally, Pai Gow was played with dominoes and it was considered a very difficult game.
Exclusive offer at Spin Palace Casino: Get €1000 free!